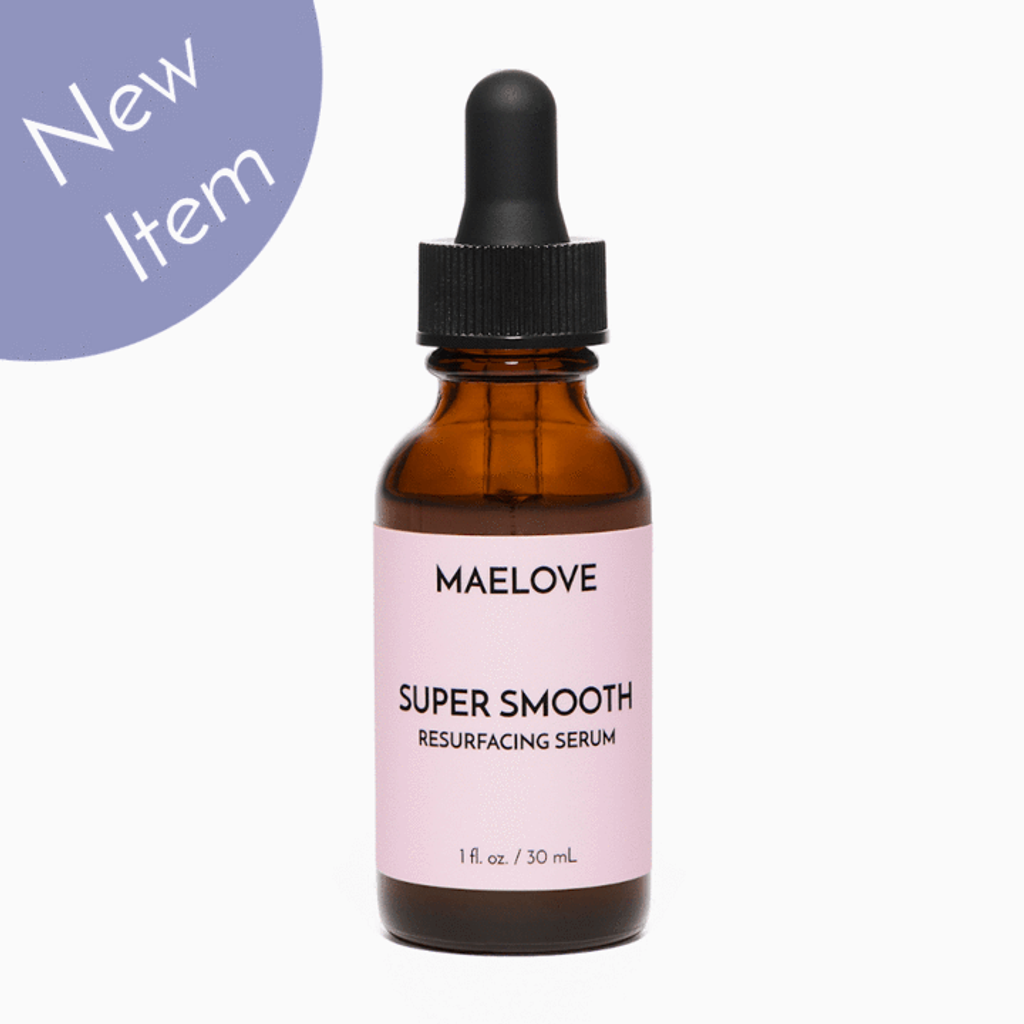 SUPER SMOOTH RESURFACING SERUM - Maelove
Super Smooth is a Hybrid AHA and BHA serum for people who want to improve skin texture, tone and dullness without harsh reactions like redness and irritation.
Super Smooth re-texturizes the skin's surface and also targets the deeper level within the pores to achieve smoother and more refined skin. If you have stubborn dull skin, Super Smooth is here to solve your problem.
Specifically formulated to be great for sensitive skin and for daily use.